Gleaning for sis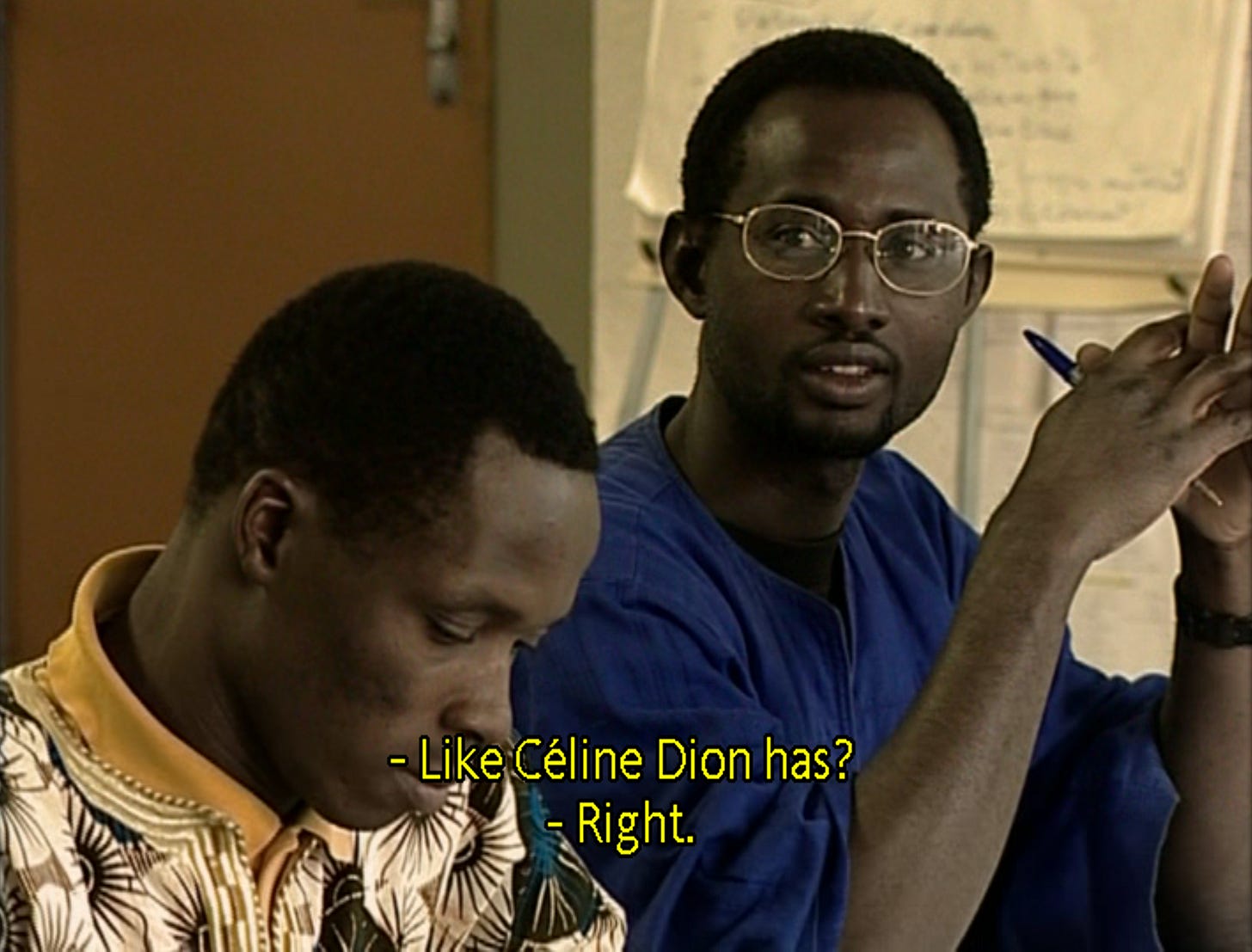 from "The Gleaners and I" Agnes Varda, 2000
Agnes lets the camera lens cap dangle carelessly under the watchful insistence of her eye. Or the extension of her eye as the foot crushes the leaves and time passes in such a way one remembers a lens cap at some point dangling carelessly in the same way and somehow not achieving the same depth. I watch "The Gleaners and I" with some trepidation, as with anything European. Trepidation tastes like the overripe grapes form the vineyards, or the complicated histories that stop being so complicated when one realizes one is not allowed complexity if you've already been erased from such complexity.
Is it ok to be angry at this peaceful exploration of life?
Or the playful hands that fearlessly explore the newfound love of digital moving image, its immediacy, its capacity for closeness and detachment at the same time. I become angry at the freedom, at the fear of being myself who keeps from playing with the closeness and the detachment. The building of worlds or the seeing of worlds that are already there.
Did colonizers glean from us?
Do we get a chance to ask ourselves that question even as the celluloid burns softly or french new wave reminds you of a pretentious exchange you once experienced that was only pretentious to your friend but also overtly racist to you. Is there space for that complexity. Varda loves a clock with no hands, so you can't see time passing. The image becomes a screenshot in my desktop and a reminder of my Tumblr days and some sort of memory to a type of assimilation I only understood later thanks to black femmes explaining "digital blackface". I wonder instead, about my true desire. What made me swoon. What made my heart jump.
It was this black boy and his eyes.
It was the way he lit up, while learning english in the classroom, and discussing the word "success". Instantly he thought of Celine Dion and his eyes had so much emotion, his face had so much trepidation also. His was an incomplete thought perhaps, a slice of the tongue no one saw or would care to see. What is that space and how does one access it? Do I glean the fact that my brother (or sister) on the screen, sometime in the past, perhaps somewhere in my future, has given me a glimpse of the possibility that he might be a beautiful faggot?